Felon Oliver North is the new president of the nra. Wow, if he were a good guy with a gun, he would be feloniously good! I guess it was inevitable that a gunrunner would become the president of the nra. So much for the facade of some respect for the rule of law in the wild west worldview of nra leadership. Just when you thought it might not get any more surreal…
To mark the perfect match up and bromance of now-civilian gunrunner-in-chief, Oliver North, with the civilian-posing-as-soldier gunrunner-in-chief, donald trump, I offer you this FREE political POSTER: Oliver North – law-Abiding Felon New president of NRA.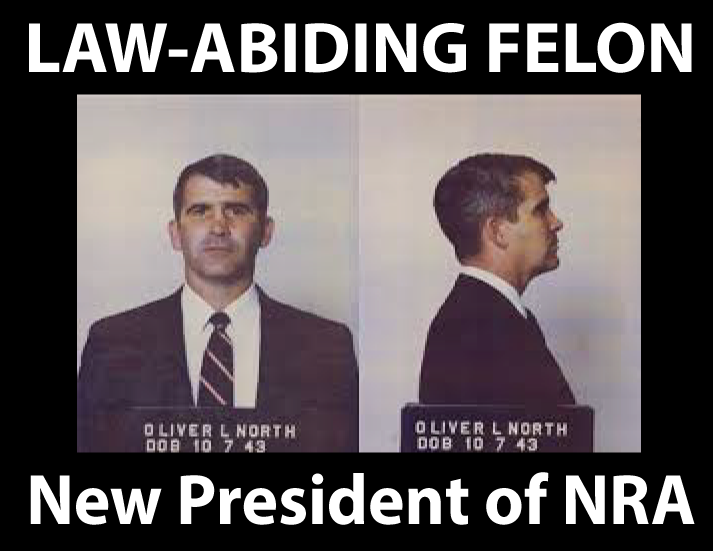 Please feel free to peruse my anti-NRA and anti gun violence designs.