gina haspel, donald trump's nominee for CIA Director, slunk partially out of the shadows yesterday to testify before congress and the American people why a torturer should be promoted to director of CIA. She refused to acknowledge that torture is immoral.  Of course, torture has been illegal under international law for generations and illegal in the U.S. since congress specifically outlawed torture in the wake of revelations of the George W. Bush regime's torture. gina haspel was involved in this torture and its cover up by the destruction of evidence in the face of Congressional investigation of such torture. Sen. John McCain, a survivor of torture, stated that anyone unable to publicly recognize the immorality of torture is not qualified to head the CIA. Of course, the torturous republican realists in congress expect that her adherence to morality will properly occur in private, those secret, undisclosed places where morality experiences its finest renditions.
In honor of her tortuous success, I offer up this FREE political POSTER: CIA Director Nominee gina haspel Tortuously Testifies – Of Course Torture Works, I Am Looking at a Huge job Promotion.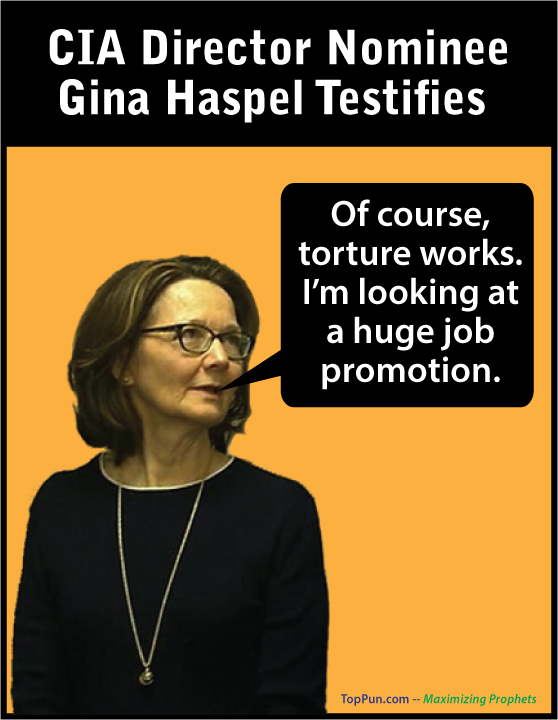 Feel free to browse my anti-security state, anti-surveillance and privacy designs.