They effaced a moral dilemma
Support human rights
Or economic favor
A dubiously fresh pickle
In a blue moon
That hoary question
Of prophets verses
Profits
And what they seed
Their lukewarm revelation
Hallowing out
What we may no
Knot about moral clarity
Only sow sow doubt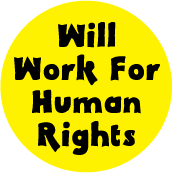 I wrote this poem today in response to the huge Saudi Arabia arms deal the the U.S. and Canada are promoting despite massive human rights violations and allegedly inconvenient profiting off these arms deals. I am sick and tired of the endemic moral confusion between choosing human rights and profit. The surreal moral equivalence and equivocation of human rights and profits betrays, at best, a pathetic understanding and/or commitment to moral living, and, perhaps more likely, illustrates a habitual tolerance for evil in service of personal gain or national profit. Subjecting human rights to a sketchy marketplace for an assignment of value is an abdication of both personal and social responsibility, and a life-threatening confusion between good and goods.