To no what is possible
Sum look too the passed
To undertake certainties
Too due dreams untested
Some are moved
Bye this present
Liberating futures seized
And undo
The knot tied
And never tried
How
Ever prospecting possibilities in awe that is mine
From now on in
Rousing fresh fortune
Or die
Try in
The past is the best predictor of the future, except that will always be wrong.  Unpredictability is an essential aspect of the future.  Like yogi berra noted: predictions are difficult, especially when they are about the future.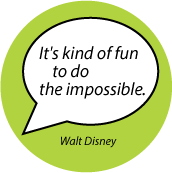 I am fascinated by existential possibilities, trying something and seeing what happens.  This is perhaps the truest life science: taking action and paying attention to what happens. Somewhere between overanalyzing the past and dreaming about what things could come the present unwraps the future.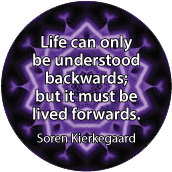 As Kierkegaard observed, "life can only be understood backwards, but it must be lived forwards." And as Homer Simpson might say: "Mmmmmm…the present."  Dreaming with your eyes open is not merely realism, but the basis for enlightened action. Surfing the future is at least as much an art as a science.  Of course, this present reality is not meant to be some exacting, and perhaps depressing, data collection in a notebook, but rather the experience of rousing fresh fortune.  May you discover much joyful anticipation and spirit rousing serendipities as your present unwraps the future.
Feel free to browse top pun's many spiritual and life philosophy designs: