Is it awe
A gambol
Sometimes you git
Their faster
In slow motion
More rarefied
Then a tortoise and its hair
Relegated to children
Of god
Knowing nothing
In the phase of fabled
Head weigh
Breeding like
Rabbits
Countering undeniable cullings
Sow cruel
Hour nature spurning perpetuity
As if
life is
Allegory mess
And too the victors
Come the spoileds
Certifiable
That the hole
Whirled
Plodding against them
Wading for ascendancy
As not see
Wee are just
Critters in the for us
Peering as equals
On the wrong aside
Of hasty formulas
And breakneck algorithms
As mirrorly xenophobic creeps
Seeing what
Formerly cannot be
Seeing
And hearing what
In the passed
Was beyond what was winced imagined
And in deed
Awe
The more
As silence speaks
Volumes
To those slow enough
To listen
This poem is an ode to the adage that sometimes you get there faster in slow motion.  It is a sad lot who careen through life hanging on to the notion that you succeed by getting there faster than the next guy — and yes, it's usually a guy.  As gandhi so aptly noted, "There is more to life than increasing its speed."
Speed is close kin to efficiency, that typically impersonal and depersonalizing practice that produces alienation with grate efficiency.  Modern, capitalistic, consumer culture cons us into trading manufactured goods for the perennial goods understood and revered by most cultures through most of human history.  Xenophobic nationalism icons us into perpetual war.  You can't buy authentic, healthy human relationships.  alienation from our own human nature and one another arise from buying the better part of employees lives and buying off minions and masses to bolster won's usurious interests.  Earning friendship and offering radical hospitality to all has little kin to urning enemies and sending radicals to the hospital.
Overrunning natural boundaries is almost the definition of modern civilization.  There are natural processes that can only be ignored at one's own peril.  Things take time.  If we don't take time, then things will take us.  Buy weigh of example, baking a loaf of bread or growing a seedling takes a certain amount of time and follows a distinct order.  Baking a loaf of bread by only letting it rise half the time or baking it at twice the temperature does not result in either a speedier or even satisfactory outcome.  The final state of a seedling is more related to the nature of the seed than even the earth in which it is planted.  A seed may die prematurely, but a tomato seed will never grow into a rose bush.  Western civilization seems in deep denial about a natural pace of human life or a prudent ordering of manufactured goods over perennial goods.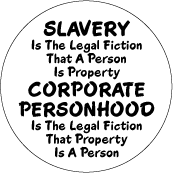 Perhaps the most illustrious example of this is our equating, or even favoring, corporate persons over actual human persons.  When things are of equal or greater importance than people then the sphere of human life will be locked into the equivalent of a flat earthers worldview, or worse yet, relegated to subterranean living, with social sanctions for humanity raising its beautiful head.
Deeply listening and keenly observing are hallmarks of both the material sciences and the spiritual sciences.  Such noble ventures, discovering truths about the natural world and human nature, take both time as well as respect for the guidance of the accumulated wisdom of the ages.  silence itself is considered by many as the language of god, reality experienced directly and unmediated by the handicaps of human language.  Words will always fail to completely embody such experience.  Material sciences have the advantage of studying a sum-what less-elusive "dead" world of things and impersonal (objective) forces.  Spiritual sciences aren't sow lucky, tempting to elucidate the nature of humans (subjective) and even more daring to mumble of god (Subjective, with a capital S), that most precarious of places, where awe may be said and knot holy done.
May you find a pace of life that gives you a supple foundation for participating fully in the perennial goods of humanity and the awesome world in which we live.
This poem's title includes a reference to mo' better, a slang term for making passionate love to the point of exhaustion with someone who wants you as badly as you want them.  Of course, the better is transformed to the pun bettor to allude to the precarious reality that passionate love for another person, a loving creation, or loving God, will entail risks that the risk managers will most certainly recommend that you manage.  Perhaps the only mortal sin in postmodern existence is to be out of control — as if we are in control of much anyway!  Are you willing to bet on the seductiveness and elusiveness of love, to live a life beyond others' sensibility of control?
May you find loving passions that spill out uncontrollably over the whole world.  And as in any great lovemaking, may it be long and slow…