The Black Lives Matter movement has been successful in spawning reactionary movements.  The latest of these is the Blue Lives Matter messaging going national through billboards as a so-called public service.  Here is my take on such reactions:
That police are threatened by nonviolent social movements is perhaps the only evidence needed that the police are not simply defenders of life, liberty, and the pursuit of happiness.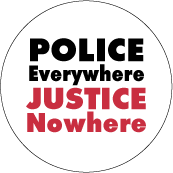 For no good reason, gunning down black men in the street puts in serious doubt the defending life claim.  The police as the front line of the racist and repressive criminal justice system betrays any just claim as leaders and defenders of liberty.  The police take their orders much less in the pursuit of happiness than as per suit of property owners.  Police are far better suited to protect corporate interests than human rights.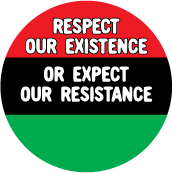 Thus, the logical and deathly devolution to "Corporate Lives Matter," codifying the rights of property over people.  The police serve as tools in this regressive hierarchy. 
Until that hierarchy is turned over, to the people, and a revolution completed, the police can never truly be peace officers, and they will face the honest and just resistance of masses of people.  Until police stand up to challenge their own impunity to justice and the dehumanizing criminal justice system, they will neither get nor deserve the full respect of the communities they have sworn to defend.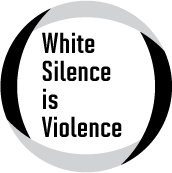 May the seed of Black Lives Matter take root in our hearts and lives — Let's root for a criminal system that is just, for people, not simply persons of privilege and their monied interests.