He had enough
privilege
To ignore
The increasingly grave mound
Of white lies
Worshiping some cruel over lode
Surveying all that was once
Theirs
A teetering tower of babble
Atop spinning
Helled up only buy its careening whirled
Mything the point
All together
Now
Clandestined
Putting on
Unthinking caps
And underhanded false hoods
As lynch
Pin
Heads for defeat
Know madder
How much strange fruit barren
When one states rights
As truth is strangers are friction
Aspersing crowds
For their own good
Libel too change things
Such hyper bully
Spreading tall tails
In their own rapaciousness
Selling specious whoppers
Sow roil fast fooled
Culumny-ating
In counter revolutions
And when hearing the music
Appropriating Supremes
To court continuing prophets
Of the status quo
Inebriated by fomenting hip hops
Staying the sway
Of flag in defeat
All white like
Its shadowy cross
And comforting gray
Relegated to daze of ode
Lying their
As soldiers do
In the by and by
As civil war
(or any wore for that madder)
Can only be one
Surrendering to
That which is
Equal to its humanity
This poem is a tribute to recent events leading to the taking down of the confederate flag at several southern state capitols.  Special props go to Bree Newsome who unequivocally demonstrated direct democracy by taking down the confederate flag on the South Carolina statehouse grounds in the aftermath of the racist Charleston massacre.
Sad as it is to still be fighting the civil war 150 years after its official end, the tide is turning.  While a flag may only be symbolic, flags are powerful landmarks in American culture.  Around the world, the American flag represents a nationalism tainted by an imperialism exceeding that of the Roman Empire, waging perpetual war on people of color, non-Christians, and anyone else who resides in the way of national economic interest, such as living in an oil-rich region.  Domestically, the "rebel" flag of the confederacy has held its place for generations as a racist symbol from a failed treason in trying to form a slavery-filled nation-state.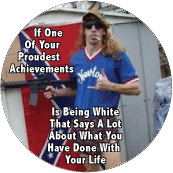 White privilege, and its sister, white denial, are alive and, well, dominate the American landscape.  Like water to fish, most whites most of the time don't see it.  Institutional racism is the elephant in the room of america that few dare speak of openly and publicly.  Beside degrading the lives and humanity of African-Americans, their positive culture and creativity are regularly appropriated for the profit of mainstream — read "white" — america.  The confederate flag has been one of the most persistent and visible signs of continuing white dominance and supremacy.  To get confederate flags out of public places is mind-bogglingly and heart-breakingly overdue, and this process will hopefully mightily speed dialogue and awareness of the perniciousness of racism.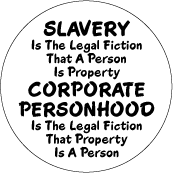 Racism is one of many forms of dominance that continue to plague humanity.  Today, corporate personhood is trumping the legal rights of actual persons.  The legal fiction of a person being property, known as slavery, may be formally over, but the legal fiction of property as a person, a corporate person with constitutional rights on par with actual persons, is running roughshod over america and the globe.  corporate personhood is eroding, perhaps even already stolen, democracy as typically conceived in America.  Wage slavery and corporate rule are the weapons of choice these days to enslave the body politic.  Getting money out of politics may dry-dock the fishiest elements of political elites.  Our lives and the future of humanity may very well depend on it.  People will only fare better than money when we value people — all people — more than money.  May it be so…