This evening, between 30 and 30,000 people gathered at Levis Square in downtown Toledo for Occupy Toledo's May Day Fest event, Main Street vs. Wall Street – MAIN STREET SPEAKS OUT!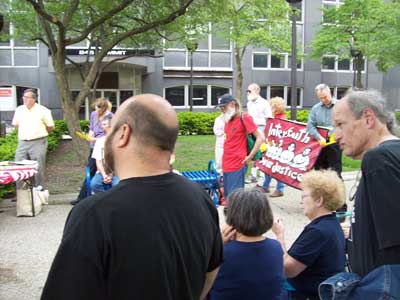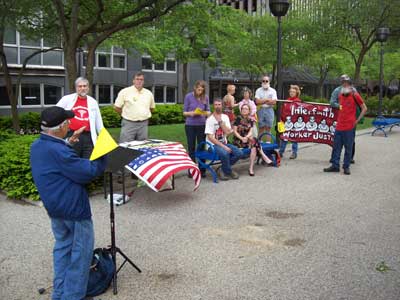 Greg Coleridge, pictured below, spoke about corporate personhood and money as free speech, and the Move to Amend movement.
Dr. Johnathan Ross, "Toledo's Doctor," pictured below,spoke about universal healthcare and the need to achieve health with a capital H.
With the threat of rain, Occupy Toledo movement party to Third Space, and heard from several more speakers, including Michael Leonardi, Joe DeMare (pictured below), and Greg Lyons.
We ordered pizzas and listened to some great speakers.  A good time was had by all.